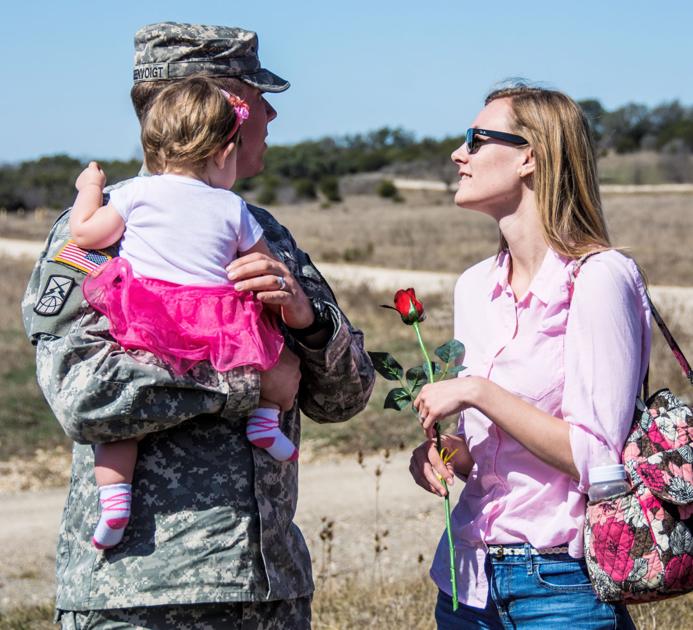 Feb. 14 is just around the corner, and that can mean only one extremely important thing for all the guys — and gals — out there to remember.
No, not the anniversary of NASCAR's first race for modified stock cars on a 3.2 mile-course at Daytona Beach in 1948.
Is it the day Sir Alexander Fleming discovered penicillin in 1929? Well, yes it is, but no, that is not it.
Arizona became the 48th state in the union in 1912? A historic day, to be sure, but … strike three.
Actually, the very important thing about this Sunday is …
You almost forgot, didn't you?
Also known as St. Valentine's Day, the 14th day of February each year is designated as a time for lovers to express their feelings with gifts and other special gestures. The national holiday dates back to the Roman festival of Lupercalia, a celebration of spring that included fertility rites and a lottery to match women with men. It was around the 14th century that St. Valentine's Day came to be known as a day of romance.
Typically, flowers, cards and chocolates are popular items purchased for Valentine's, along with other romantic gifts and maybe a night out on the town.
These days, with the COVID-19 pandemic continuing to put a damper on such traditions as going to a movie and eating out, this year might be a good time to arrange a romantic at-home date night for that special significant other.
Cook dinner together: Dust off a favorite recipe and test your culinary skills. One partner can slice, dice, cut and chop, while the other mixes, measures, blends and stirs. Light a few candles, pop the cork on a nice bottle of wine, crank up a little soft music and there you go. One hint for the fellas: A number of females have been heard to say that a man washing dishes is extremely sexy.
Netflix and take-out: Find a nice romantic comedy on the tube and order up a pizza or maybe some Chinese food. A nice bunch of flowers can be a nice touch.
Look at old photos: Cuddling on the couch and re-living warm memories and good times can push the ol' romance needle in a positive direction.
Spa night: This one may take a bit of extra preparation, but ranks high on the romance scale. A few candles, some massage oil (check out YouTube for some great massage tips), and maybe even one of those bubbly, electric foot spas. Remember a nice beverage and some soft mood music.
Plan a future vacation: Be ready for the day when all pandemic restrictions are lifted and you can finally take that trip you have been dreaming about for so long. Print out maps and photos; create a schedule of when and where you want to go; figure out your travel budget.
Meanwhile, Fort Hood's Belton Lake Outdoor and Recreation Center (BLORA), at the intersection of North Nolan Road and Cottage Road, continues to offer a number of fun-filled family activities, including such things as camping sites, picnic pavilions, hiking, sightseeing, bird watching, hunting, fishing, mountain biking, paintball, a 53-foot outdoor climbing wall and an archery range. Admission for military patrons is $3 per car; all others are $10 per vehicle.
The Recreation Equipment Checkout Center, located within the garrison 14 miles southwest of BLORA, is available to authorized Family and MWR patrons, and offers such equipment rentals as kayaks, canoes, wakeboards, skis, knee boards, tubes, camping equipment, pop-ups/travel trailers, accessories and more. Visit hood.armymwr.com for more information.
Fort Hood's Apache Arts and Crafts Center is open 10 a.m. to 6 p.m. Tuesday through Friday, and 10 a.m. to 3 p.m. Saturday for those interested in do-it-yourself projects, including picture frames, ceramics and ceramics birthday parties for kids. Also offered at the center, 761st Tank Battalion and 62nd Street, Building 2337, is screen-printing, embroidery and a wood shop.
The center has a Resiliency through Art program that offers a quiet area with art materials for soldiers to create "whatever comes to mind." It is available free of charge to all active-duty soldiers during the week until 5 p.m. Soldiers may take their work with them, or leave it at the center to be displayed for others to see. For more information, contact MWR.
For some relaxing indoor entertainment, head on over to Central Texas College's Mayborn Science Theater in Killeen and its ongoing lineup of new weekday matinees, classic movie showings, and Laser Friday presentations. Saturday matinees run all day, and weekday matinees are on Wednesdays. For complete show descriptions, directions, membership information and more, go to starsatnight.org.