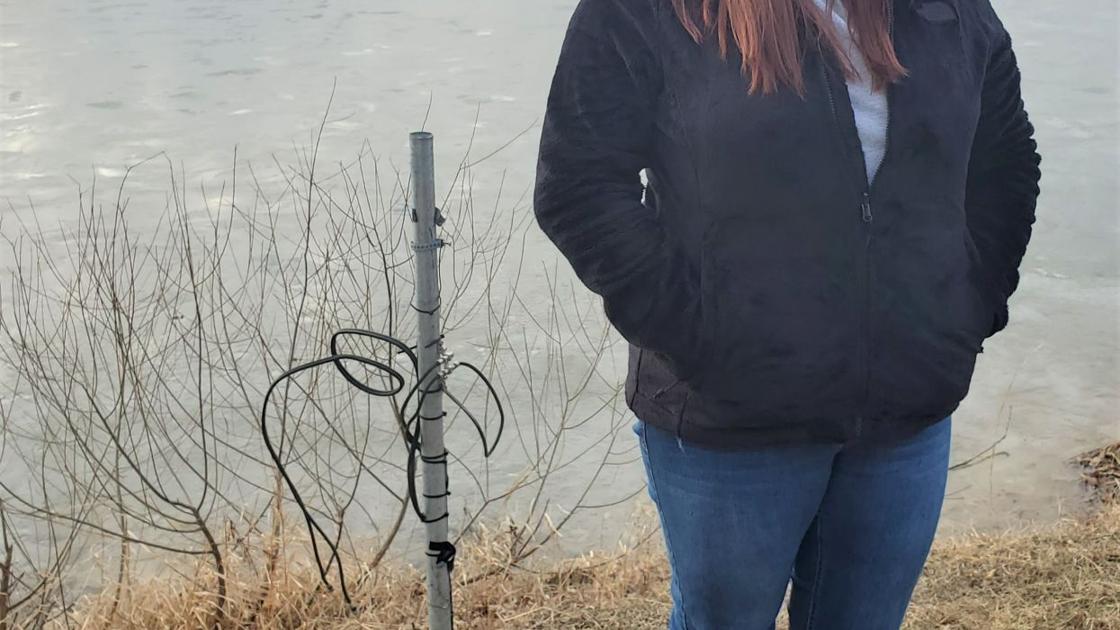 MONROE CITY, Mo. — Say goodbye to the Mark Twain Landing Turtle and hello to Yogi Bear.
The venerable and aging Mark Twain Landing Park and Splash Station waterpark, located south of Monroe City on the outskirts of Mark Twain Lake, were purchased in December by Great Escapes RV Resorts.
The park has been renamed Mark Twain Lake Jellystone Park. Great Escape owns two other branded Jellystone Parks in Texas and Pennsylvania.
Great Escapes, which is owned by the Jenkins Organization based in Houston, Texas, is spending $3 million to improve and upgrade the park, said Robin Severson, who moved in December from Colorado Springs, Colo., to manage the park.
"The park has been in need of significant improvements over the years that have been promised to campers with no results," Severson said. "We will bring new campers to the area, increasing tourism. I think this is good for the area."
But the changes will not stop at remodeling. Great Escapes is making major changes in the park's business model, which includes opening sites for daily camping year-round. This will be the first RV park to offer that option around Mark Twain Lake.
The most significant change that has caused ill-feelings with longtime campers is the decision to reduce the number of seasonal RV sites from 180 to 100. Most seasonal campers paid a fee to store their RVs or travel trailers on site for the winter months.
Prices have also increased, from an average of $2,600 for the April 1 through Oct. 31 season, to a base charge of $4,590. There is an additional $500 charge for golf carts.
Social media has been abuzz with comments from upset and displaced campers as many had to scramble to find spaces in a tight market for RV users around the Mark Twain Lake Area.
However, Severson said that although she understands that change is hard, the park has been rundown and is in dire need of maintenance and improvements. She said that the long-term campers will received better benefits, with the RV season for them extending by two months – opening on March 1 and closing on Nov. 30. Severson said that each annual camper will receive immediate family season passes to Splash Landing. She said so far, about 50 of the long-term RV sites have been booked.
"Change is hard sometimes but we are making major upgrades and giving better benefits," Severson said. "What I ask is for the campers to call and talk with me and give us a chance."
Severson, who moved to the area in December with her children from Colorado Springs, Colo., has worked for Great Escapes for about 18 months. Her husband, Chris, is an Army sergeant first class assigned to a cavalry scout unit at Fort Benning, Ga. He is two years from retirement.
By the height of the season this summer, Severson said Jellystone will probably employ 75 to 100 full- and part-time workers, many from the local area, while Splash Landing also will go on a seasonal hiring spree.
"We believe in working with the local community," Severson said. "Monroe City has been very welcoming."
Among the major upgrades and improvements that are underway:
• An entire new playground for children.
• Several premium RV sites with upgraded fire pits and some with what she calls "doggie dens."
• An activity center will daily events for children staffed and directed by park employees.
• The restaurant and bar at Splash Landing are being gutted and rebuilt, while the water slides are being upgraded and the pools resurfaced and overhauled to eliminate leaks.
• The outdoor movie theater is being rebuilt.
• A wagon with a wheelchair lift will travel around the park several times a day.
"This will be a family friendly, fun resort and it will be a destination for campers," Severson said.