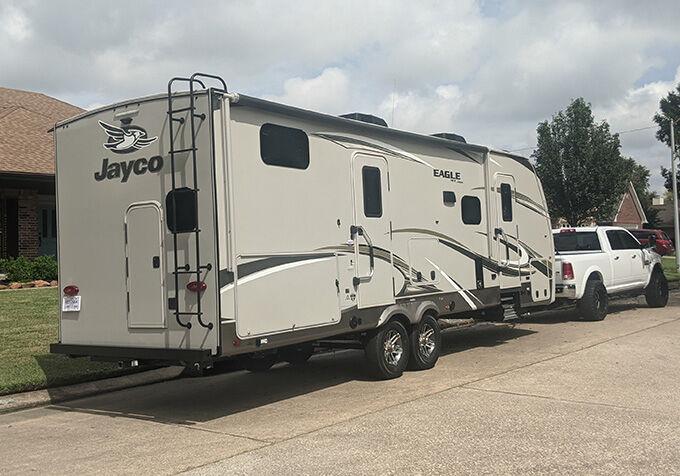 Rodney Broussard said Friday that he and his family were having a great Christmas until they returned to their property near Burkeville on Christmas Day to find that one of their travel trailers had been stolen and another broken into.
Officers with the Newton County Sheriff's Department are investigating the incident and asking anyone who might know anything about it to come forth.
Deputies were called to the location on County Road 2132, just off of Farm to Market Road 692, shortly after 3:00 pm, when when Broussard reported that the travel trailer was missing and one belonging to his brother had been broken into .
The stolen travel trailer is described as a Jayco Eagle, light tan in color with gray trim.
Items taken from the other trailer included anything from guns to tools, computers and more.
Anyone knowing anything about the incident or knowing the whereabouts of the trailer are asked to call the Newton County Sheriff's Department are you local law enforcement.
Deputies say you do not have to give your name if you do not want to and that all calls are confidential.