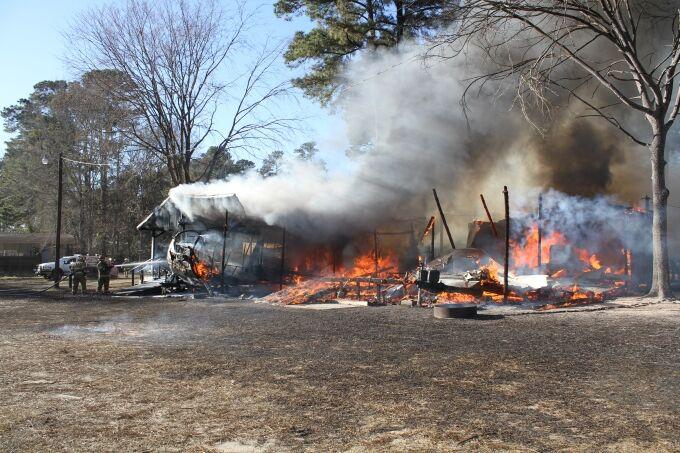 As many as nine travel trailers were destroyed in fire that broke out shortly after 4:00 on Monday afternoon in the small community of Brookeland, just north of Jasper.
Firemen say they believe the blaze began when a small trash fire got out of control and spread to the nearby campers in what is known as the Pine Grove RV Park on Meigs Road, just west of Highway 96.
No injuries have been reported but at last word firemen were combing through the debris to make sure none of the travel trailers were occupied, when the fire occurred.
Firefighters from the Lake Rayburn were the first on the scene. However, they soon called for help and before it was over volunteers from Pineland, Hemphill, Bronson and Angelina River Fire Departments were all at the scene and assisted in bringing the blaze under control.